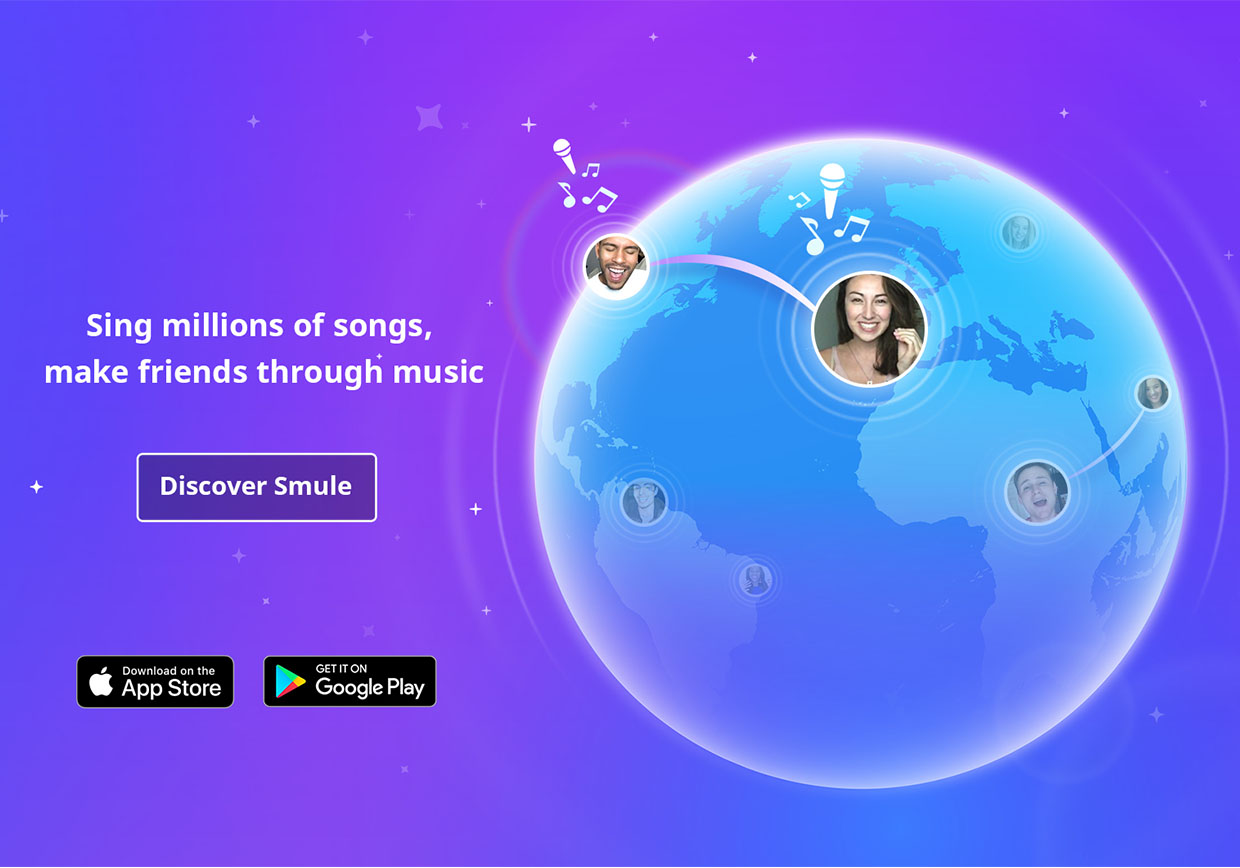 Smule User Spotlight: Luis!
Smule User Spotlight: Luis! 
It's hard to believe Luis has only been using Sing! for fewer than sevent months, as he has already made a huge impact in the community. Well known for his ridiculous and fun performances, he continues to put a smile on our faces. Thank you, Luis!
Name: 
Loui_x3 or Luis Ibarra
Favorite performance: 
Fun Fact: 
I'm very double-jointed. I can bend my fingers all the way to the back of my hands. I can also juggle. Sorta. I'm creative and very theatrical. I love musical theatre and look forward to becoming an actor and singer. I'm also a musician and songwriter. I make my own music, and I'm working on a new single that will come out shortly. I look forward to pursuing my dreams.
What makes you excited to sing? 
I not only sing for fun but also for a future career. I've always wanted to be a singer and performer all my life. Getting wonderful feedback from family, friends, and fans definitely gives me the confidence to keep doing what I love. Sing! made me want to sing even more. It got me to sing songs I've never sung before, which is awesome. Ever since I first started using Sing, I looked through so many different genres, and my music taste started to grow.
Who is your biggest inspiration? 
I look up to a lot of people. Jeff Buckley, who is my favorite singer and artist. I really like his style and how he tells his story through song. Vanessa (@Vanitykane_)  is my biggest inspiration in the Sing! app. She helped me grow as an artist and performer. We went through such a long journey in the Smule world and became real close friends. You can check out our duo page (@LouVanity) where we have some of our best performances under its favorite list. We're such a great team! And how could I ever forget my best friend Claudia? (@Tcx_cutie_claudi) I can't thank her enough for her support. She's such an amazing, talented person. I learned so much from her. I wouldn't have had as much passion in musical theatre if it wasn't for her. We have each other's backs and I'm so glad I had the opportunity to perform with her on stage last year in high school. I can't thank my fans enough on Sing for their loving support! You all inspire me to keep posting new videos. I love making people laugh and entertained. It's just what I like to do.
If you could be a superhero, what would you want your superpowers to be?
SuperLoui sounds like a good name for a superhero. Haha! Jk. I just want my audience to be happy and entertained. I just want the power to keep that up. I want to do whatever it takes to make a great performance.