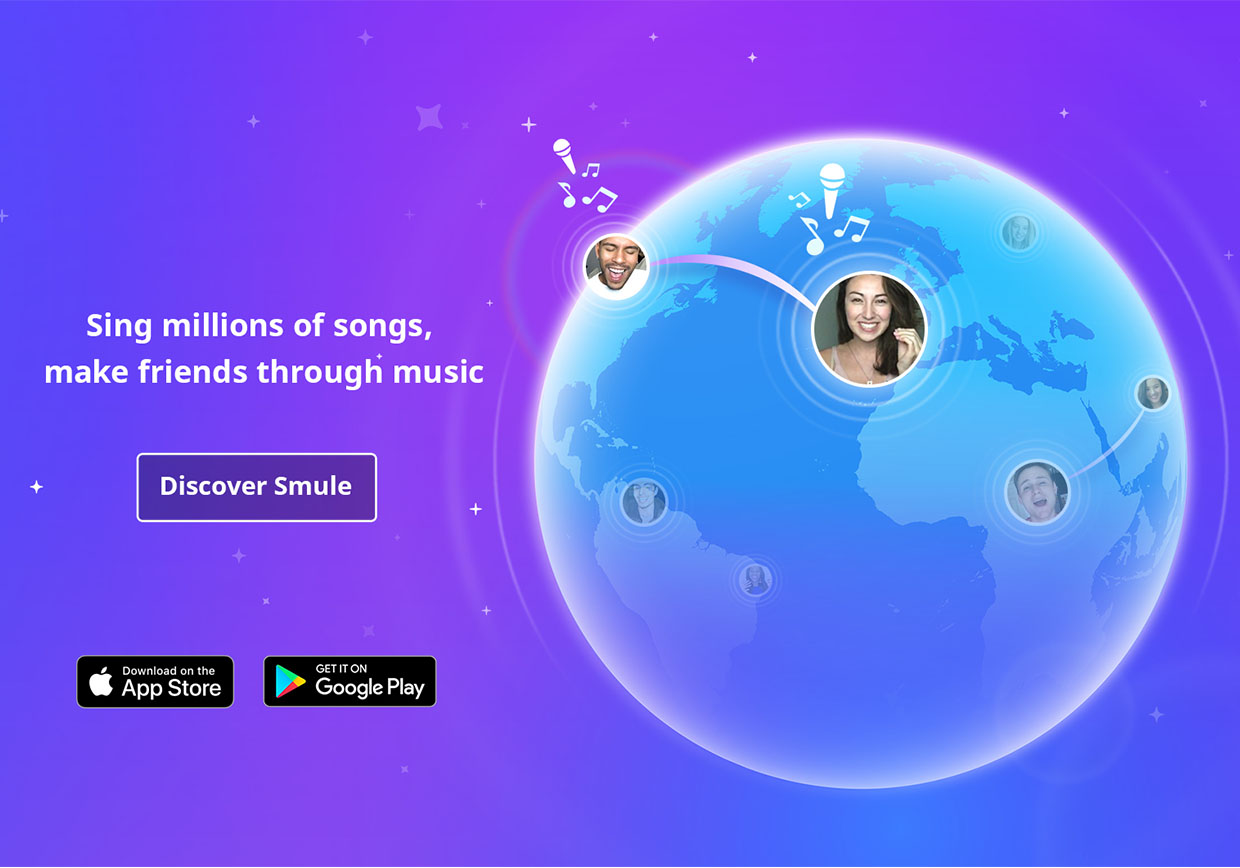 Smule User Spotlight: MMyers_tv
Smule User Spotlight: MMyers_tv
You probably have seen him on the Sing! app once or twice, maybe on social channels or maybe you even sang with him? Today, we are happy to announce our friend, mmyers_tv, as our Smule User Spotlight! Not only is he engaging on the Sing! app, he also is amazingly talented. He can sing any song and completely destroy it. Go ahead, ask him! 🙂
Username and real name:
MMyers_TV ( Mike Scott )
Favorite Performance: 
I have so many favorite performances because of all of the talented individuals on Smule! It is very hard to choose just one. I would have to choose this mega mash up I did to "I need your love" by Ellie Goulding with a join from the amazing Heather Snare. 
Although she's a bit louder than me on this one her voice was perfect.  I absolutely love it every time I hear it.  I hope that everyone enjoys this and has as much fun listening as we did singing this.
What makes you excited to Sing:
There are so many talented singers on this app I cant wait to hear everyone's interpretation of a song.  Singing to me brings out everything emotionally. Depending on the song you can reflect on moments in your life that can relate and relive happy or sad times. All memories good or bad have shaped you to be the person you are today and music helps to tell those stories.
Who is your biggest inspiration? 
My biggest inspiration in life and music are completely different. My mom has been one of the strongest, hardest working, loving, happy, and selfless individuals I have ever met. Like most mothers, she always put the needs of her children first and did it with a smile. She always strove to make life better and to look at everything in a positive way even when times were hard. This attitude has been instilled in me and made me part of the man I am today.  Musically, my inspirations vary all across the board. I love and respect all genres of music. My favorites are Michael Jackson for changing music, Sam Cooke for his lyrics and emotion, Boyz II Men for their harmony, Justin Timberlake for his performing and showmanship, Bush-because I was a 90's grunge boy, Led Zeplin for their creative minds and lyrics, Michael Buble ( Crooner's) for his smooth and perfectly trained vocals and Garth Brooks for his innovati0n in Country Music.  I think each of these have shaped who I am as an artist today.
Fun Fact about you: 
I play a variety of instruments but cannot read music.  I first learned how to play the drums at the age of 8, my dad was a drummer. Then began to play the Guitar at the age of 10 and most recently started to play the Piano.
If you could be a superhero, what would you want your superpowers to be?
Well that's easy, I would want to be THOR! The ladies love him, the guys want to be like him, he is immortal and has saved the world a few times. He has no weakness! Hammer!!!!!!!!