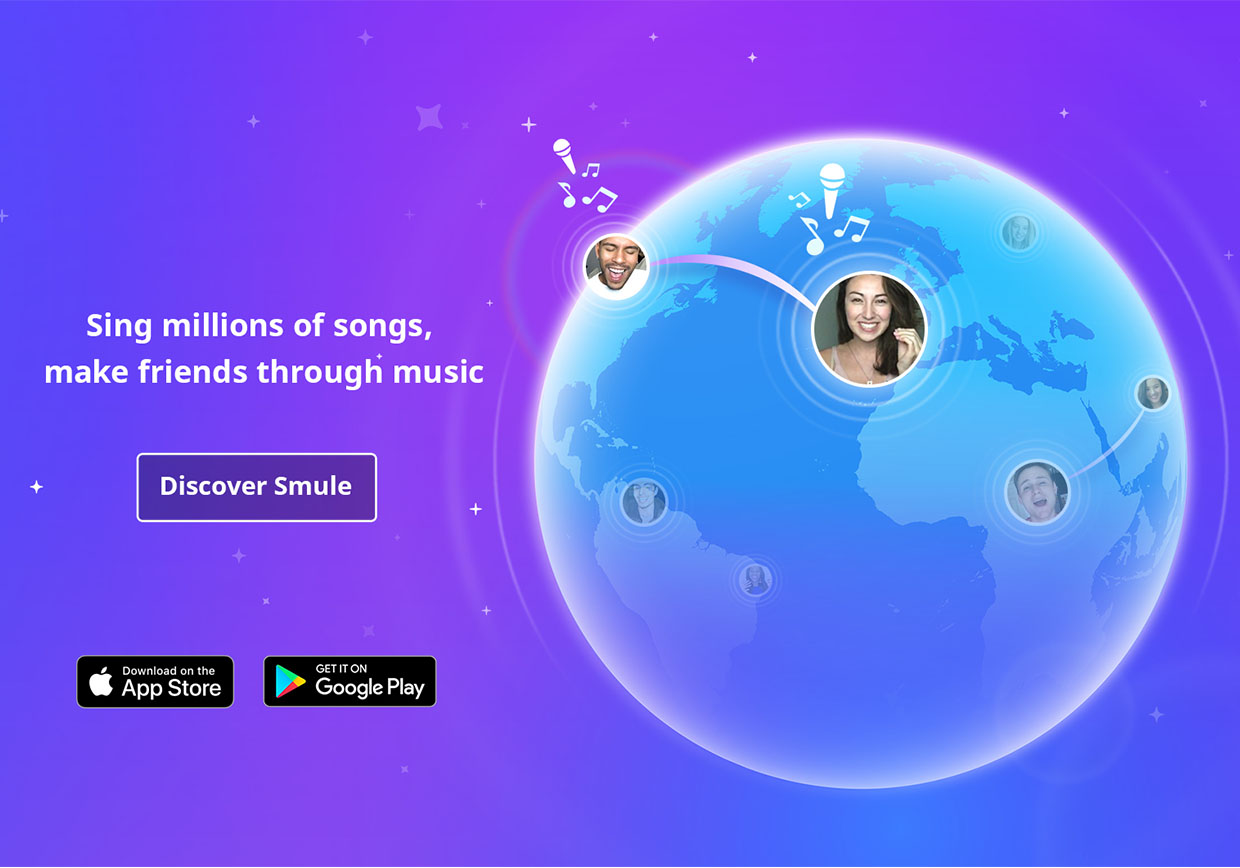 Smule User Spotlight: Nadine
Smule User Spotlight: Nadine 
Nadine joined Smule year about a year and a half ago. Since then, she has befriended Smuleans from all around the world. Recently, she even traveled to America to meet some of them!
Over the past year, she has met up with 14 Smuleans:
AlexiMuzic & Ace_HowardK (Chicago)
MiazFinest305 (Miami)
AaronMichaell (Tampa)
xerhxerh (Orlando)
A_Mara, ixt_aaleen_jam, RCP_themyst
&
Brightiiz (New York)
JesseCube (Boston)
1paulsingz (Utah)
bers3rk, Angels_ina_SdS & DavidPetras (Germany)
Check out her short collaboration below:
Name: 
Angels_nadineWoW / Nadine Petitat
What makes you excited to sing?
I have been singing my whole life; I've also been in a choir for 24 years and am a music teacher in a secondary school.
Sing! is the best app I've found! I discovered it while searching karaoke songs for my students, and I really got addicted quickly. Why? There are such a lot great people to sing with – it's a pleasure to sing with different people all over the world!
When I travel, I visit some of them. I love to meet them and sing live together. I've already met 10 or more singers from Smule by traveling in Germany, Switzerland, and the U.S.A. It's always great to meet people in person and sing together – I love it and hope to meet many more in person. <3
Favorite performance: 
I have so many favorite performances because there are so many great singers who sing with me (-: I even have to remove some of them from my Favorites list every month to make room for more, but that's good – otherwise I would have too many (-:
This is one of my favorite solo collaborations. I love the soft voice of Birdy and her songs. Here's one of them:
Here's one of my favorite video duets with my friend Marine from France I met in Smule.
Fun fact about you:
I love gifting presents. When I am traveling, I think of my best friends and family members. I think that's fun for them because they get a lot of presents and, for me, it's also fun choosing the right gift for the right person. 🙂 The only thing that doesn't like my generosity is my bank! /-:
I think I am generally a pretty fun person. I like parties, dress up, and everything that make for a fun time – it's special.
Who is your biggest inspiration? 
I collect inspirations everywhere: Smule, concerts, streets, different countries – everywhere! I cannot say that I only have one inspiration (-: When I was a child, my singing inspiration was Whitney Houston. I loved "The Bodyguard" and could watch that movie a lot (-:
But for having a music and art teacher, I was inspired by a very bad music teacher! I hated her lessons and thought," I would never be such a bad teacher," and I think most of my students are happy to have me.
If you could be a superhero, what would you want your superpowers to be?

I would like to cast spells like Harry Potter.
I would love to travel to poor countries and establish good schools where inclusion is a matter of course. I would start with a lot of music and art.
In any case, I would help disadvantaged people as much as possible.