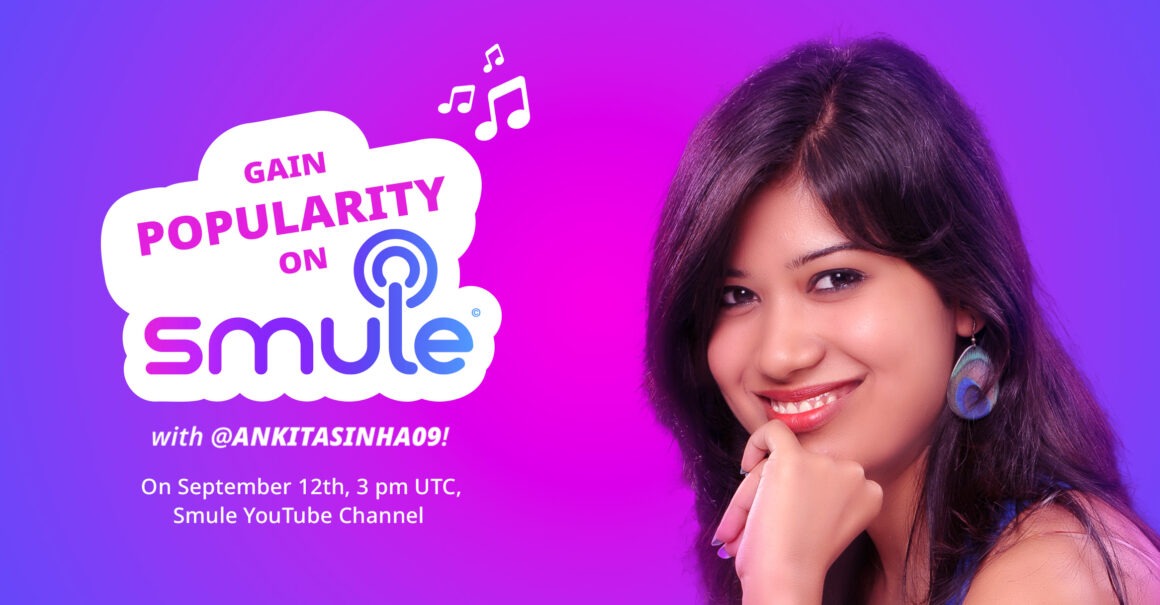 Ankita will give you some tips and tricks on how to gain popularity on Smule.
Are you ready for something new and exciting? This week, Ankita will join Smule's YouTube channel. She will give some tips and tricks to grow your audience on Smule! Join her for our third Smule YouTube live. @ANKITASINHA09 promises a lot of fun with some surprises. Join us here on 12th September 2020, 3 pm UTC.
Let's #throwback! Do you remember Andreas (a.k.a. @HerbAndri)?! Did you have the chance to meet him during the first Smule YouTube live videos in May and July 2020?! If you have missed this, catch up here in order to discover some useful 'Meetup tips' and 'How to sound great on Smule tips'.
Stay tuned for more updates and don't forget to subscribe to our YouTube channel for upcoming events