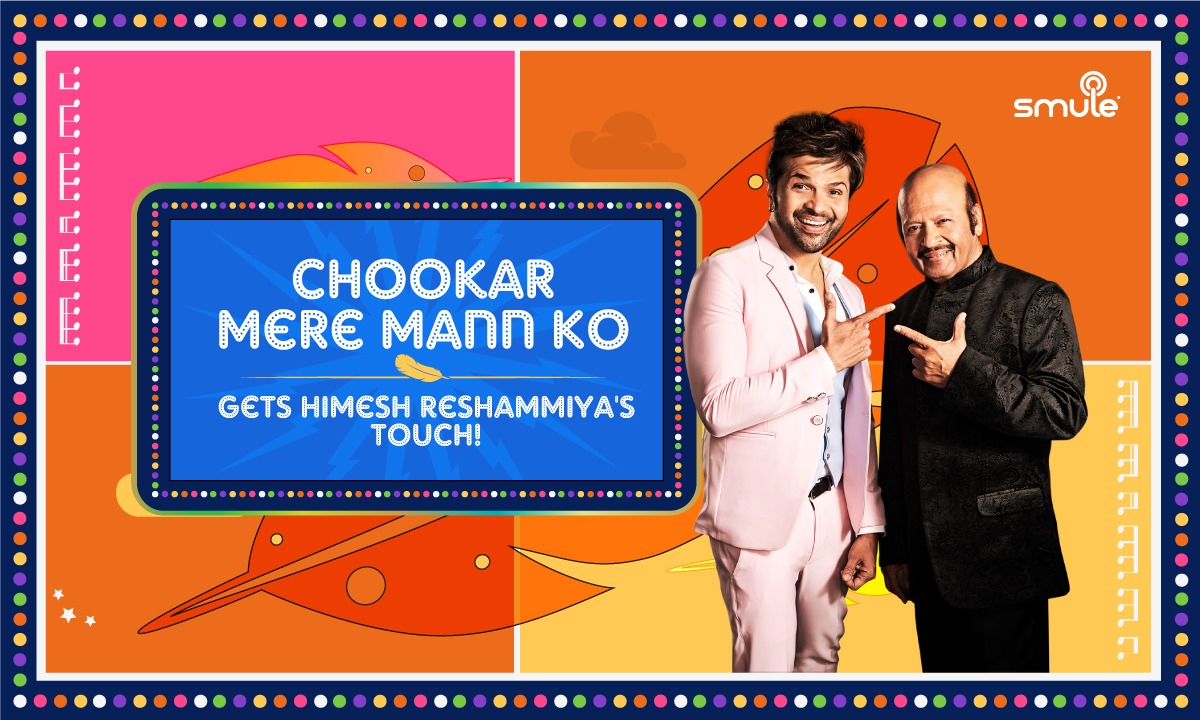 Chookar Mere Mann Ko Gets Himesh Reshammiya's touch!
Chookar Mere Mann Ko, a historic track from the iconic film, Yaarana, has touched the hearts of millions everywhere. Originally composed by Rajesh Roshan and sung by the legend, Kishore Da, this melodic tune brings a smile to our faces any time of day.
Now, the multi-talented Himesh Reshammiya gives this super-hit a super makeover! Harmonizing perfectly with Rajesh Ji's melodies, Himesh's remake has begun to resonate with many. In our exclusive behind the scenes video, we see our superstar speak about the major responsibility on his shoulders to make sure the audience loves this redo just as much as the original. You can catch all of this and more right here!
So what's the wait? Get together with our community and sing your heart out to this makeover! Join the Times of Music jam right here, on Smule.