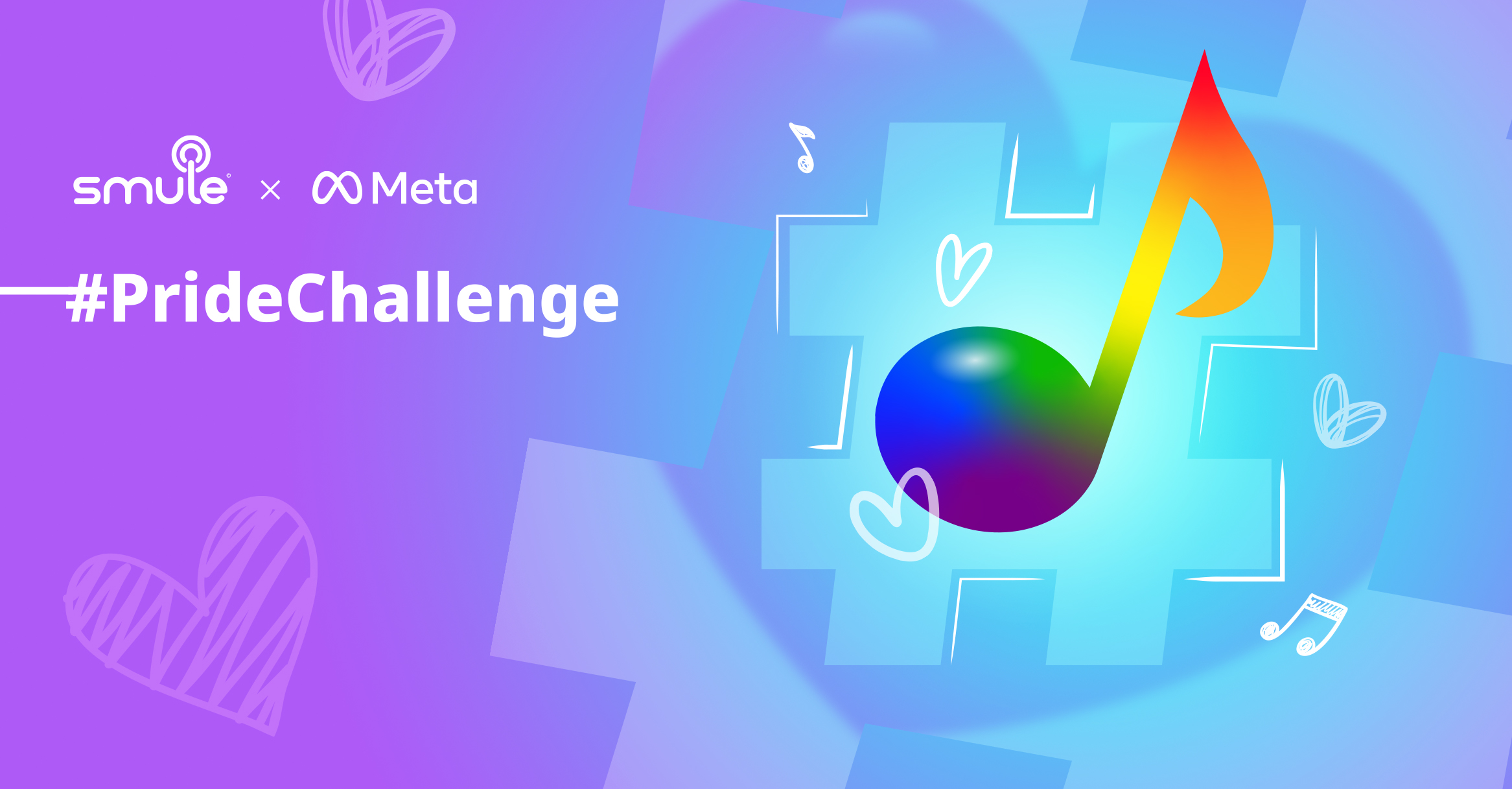 Smule Pride Challenge, Supported by Meta
Smule Challenges give you a new way to have fun singing and connecting with the community! On every first Friday of the month, Smule will feature a playlist of the best performances from the current Challenge! Now, iIt's time to reveal a brand new playlist from our past theme and announce the Smule Pride Challenge; join it and you could win 1-year of Smule VIP, sponsored by Meta!
Smule App Playlist from the past #adidasRuntasticChallenge
Singing and exercise play on the same team and the game is better health! Both can strengthen your mind and body. So, in May, we partnered up with adidas and challenged you to be a healthier you with the #adidasRuntasticChallenge.
You know how to sing the health out of a challenge, and we are so happy to see your enthusiasms, also enjoying a lot of amazing performances you have created! The list of all winners who will get adidas prizes will be announced next week, so stay tuned! After we announce the winners, visit our Smule Challenges playlist weekly to see a new batch of features for the #adidasRuntasticChallenge. 
The #adidasRuntasticChallenge might be over, but June is Pride month, so let's celebrate with a Smule challenge.
Celebrate and support the LGBTQ+ community on Smule and beyond with a song! Since you can now share your performances with the world directly from Smule to Facebook Reels, Meta is helping us make the celebration even bigger by sponsoring 1-year Smule VIPs for 300 participants.
Here's what to do for a chance to be featured for the Smule Pride Challenge:
Create a video/audio performance to the songs in the promo page or a song you choose.
Add the hashtag #PrideChallenge to your performance or join one with it.
Record your performance by Thursday, June 30th, at 11:00 PM PDT.
Create even more Challenge entries and widen your audience by sharing your performances to Facebook Reels or another platform (sharing to Meta products, including Facebook and Instagram, is not a requirement to participate in this challenge or receive a prizeSharing to Meta products, including Facebook and Instagram, is not a requirement to participate).
We'll announce the featured participants on our channels in 4 weeks. 
Sing with Pride!
Tap here to enter the #PrideChallenge now!
Featured performances will have:
More engaging performances are more likely to win, so encourage your friends and followers to join, comment, favorite, gift, and tap love on your performance to increase your chances of being chosen.
Talking about engagement, you can show some love to other #PrideChallenge performances with our dedicated gift.
Prizes:
300 1-year Smule VIP subscriptions, sponsored by Meta.
A featured performance in the dedicated Smule Challenges playlist, seen by millions of users.
A featured post on the Smule Blog, shared on our channels.
We can't wait to hear your creations and celebrate Pride together!