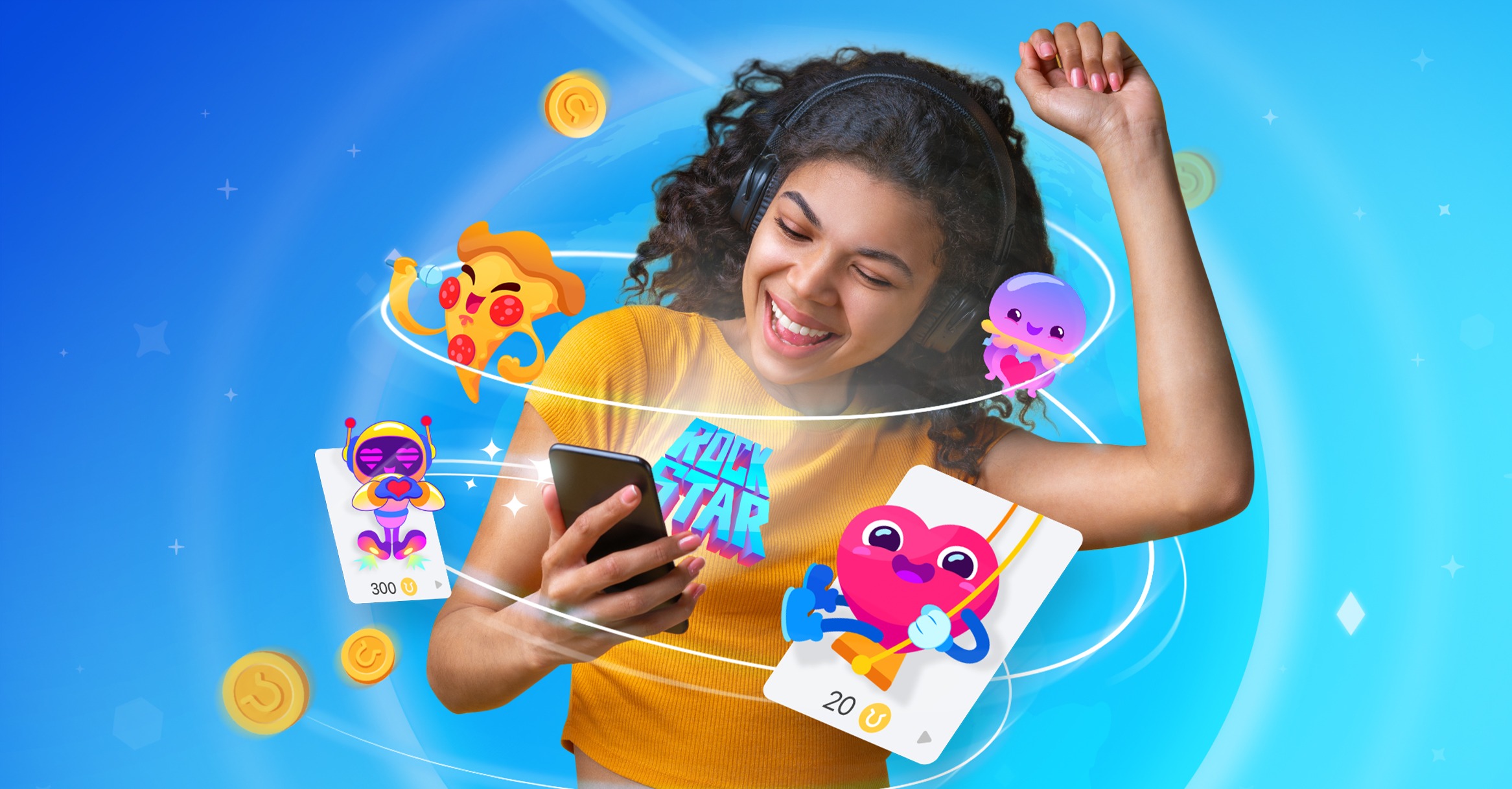 Experience #TheJoyofGifting with a New Contest
With the launch of the new Gifting Catalog, it's now easier than ever to find and give the perfect gift in Smule. To celebrate the fun additions in gifting, we're holding a contest that's all about giving and receiving within the Smule community. Winners can receive up to 1000 Smule coins and all you have to do is share the love with your favorite performances!
How to Enter the #TheJoyofGifting contest?
#TheJoyofGifting Contest is only entered through sending sticker gifts. The entry must fulfill all Smule #TheJoyofGifting Contest requirements, as specified, to be eligible to win prizes. All entries must comply with the Smule Terms of Service and the Smule Community Guidelines.
Please note: We want everyone to have an authentic and enjoyable contest, no cheaters allowed! Attempts to cheat or 'game' the contest end in immediate dismissal from the contest at the sole discretion of Smule.
Watch a short video NOW and find everything you need to know about this contest!
Timeline and Selection Process
The contest runs from Monday, November 2th, 2020 at 12:00, UTC time zone, to Sunday, November 15th, 2020 at 23:59, UTC time zone. Your job is simply to send as many gifts as possible in this time frame!
All entries must be received by Sunday, November 15th, 2020 at 23:59, UTC time zone.
Once the contest ends on November 15th, 2020 at 23:59, UTC time zone, the top 3 gifters during the 2 week period will receive 1000/500/250 coins respectively.
Read the full contest terms and conditions, here.
Now get out there and share #TheJoyofGifting with performances around the globe! You never know who might gift you something in return!