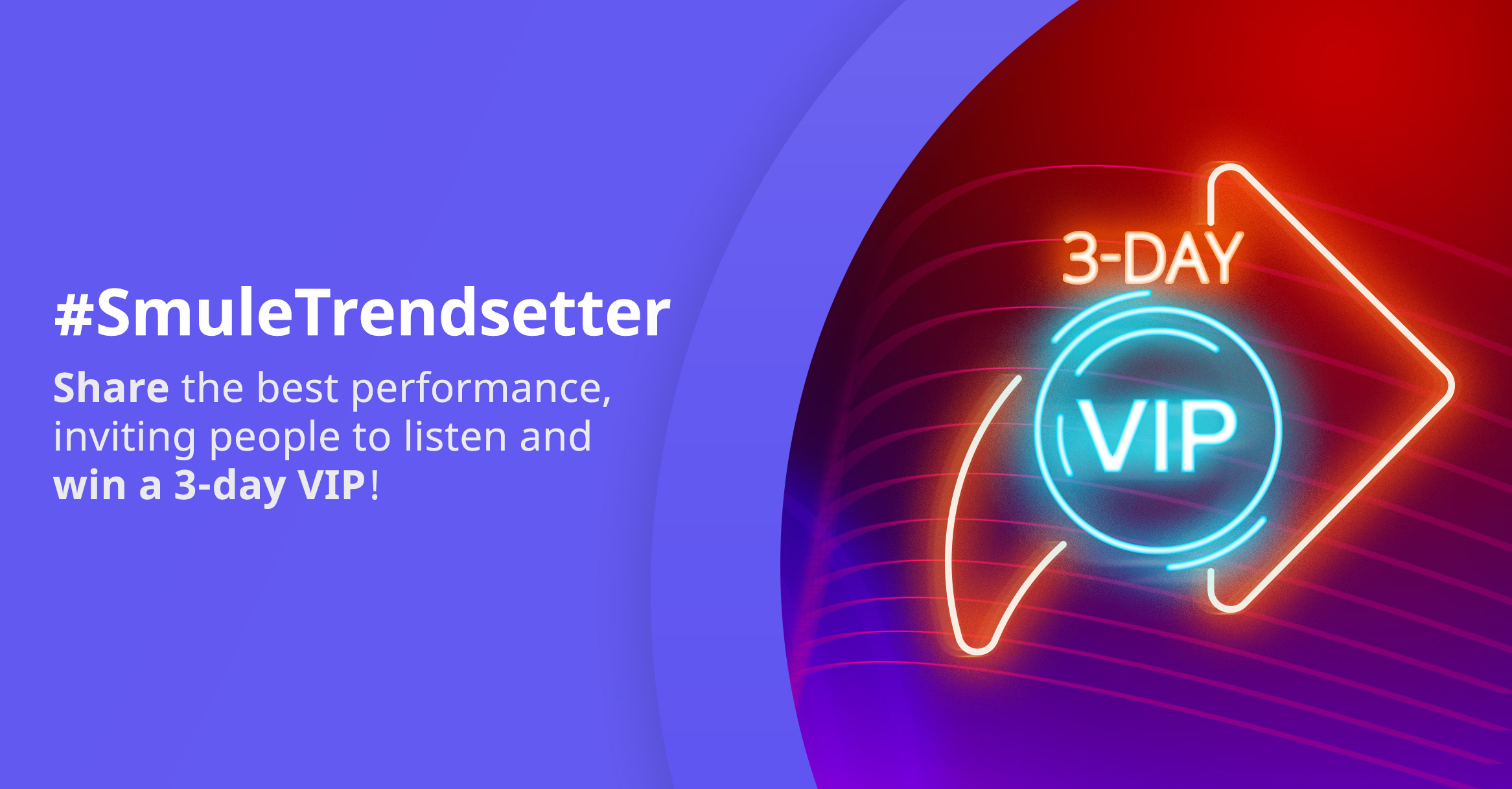 The winners of the first #SmuleTrendsetter contest are out! Check out the top-10 best performances and share them on any social media as much as you can inviting others to listen to them on Smule.
Top-10 people who share the performance the most will get a free 3-day VIP!
How to Enter
Choose a performance from the #SmuleTrendsetter playlist.
Share it as many times as you can on any social media – Facebook, Instagram, Twitter, Snapchat, TikTok – you name it.
No limit to the number of shares you do. Each share increases your chances to win!
Timeline
You can enter the contest between May 15th, 2020 at 12:00 Pacific Standard Time (PST), and May 24th, 2020 at 23:55 Pacific Standard Time (PST). The ten winners will be announced by June 10th, 2020, and will be granted a 3-day VIP.
Feel free to reach out to support@smule.com if you have a specific question about the contest. Please keep in mind, response time is typically between 24 – 48 hours.
Full Terms&Conditions apply.